New publication by local author and illustrator
It is often said that, in history, nothing is new. Well, in this little booklet we are transported back to Market Harborough in the summer of 1400 AD when a traumatised nation was also recovering from the ravages of a pandemic known as The Black Death that had swept the globe a few years earlier.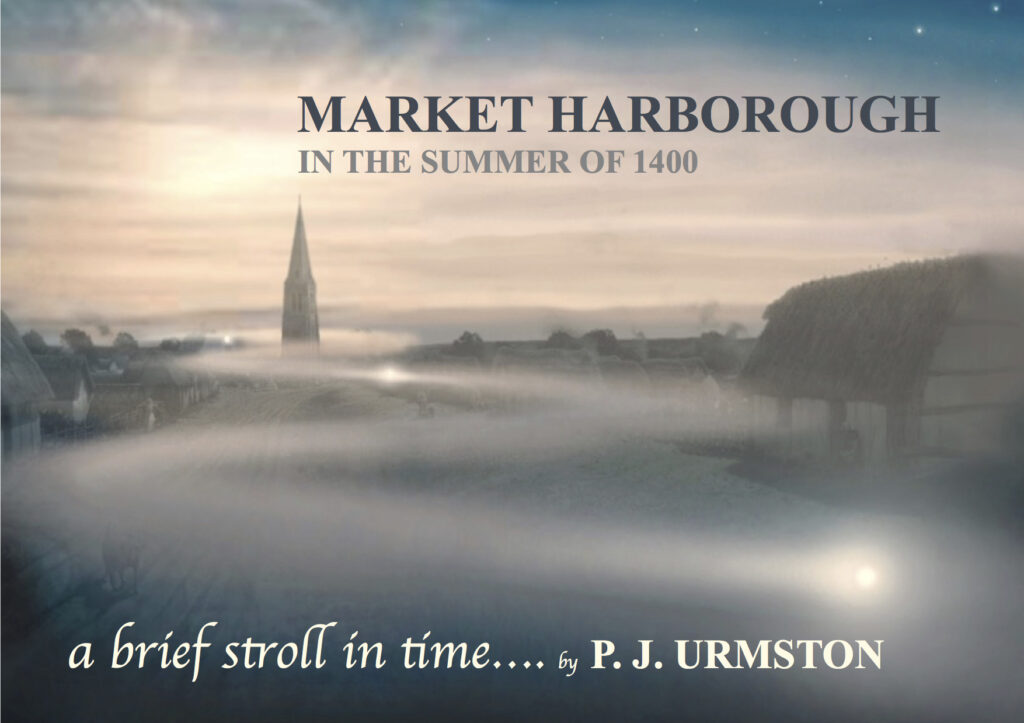 It treats us to a brief stroll through the medieval streets and lanes of the town as imagined by the author and historical illustrator, Pete Urmston.
It is complete with sumptuous images of what the town may have looked like at the time, descriptions of life and atmosphere, with a smattering of intriguing local history. The route is shown in its old and modern contexts, allowing us to visualise familiar scenes as they might have looked over six hundred years ago.
This imaginative and informative little booklet will stimulate the curiosity of the reader while enhancing the enjoyment of their history as they go about their daily lives.
Where to buy
This booklet is priced at £7.99 and is available from Quinn's bookshop off the High Street and the Harborough Museum bookshop.
Please support your local shops