Today we have an unusual Friday bank holiday, adjusted to coincide with the 75th Anniversary of VE Day, (Victory in Europe Day).
VE day marks the day during the second world war when fighting against Nazi Germany came to an end in Europe.
You don't have to walk far to find houses in Market Harborough decorated to commemorate and celebrate VE day.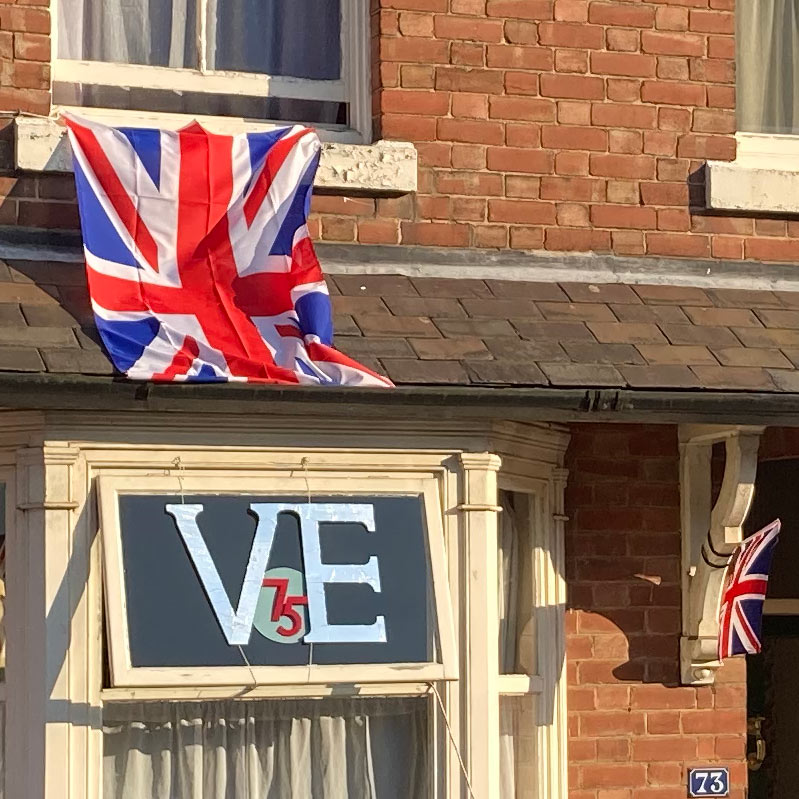 And this morning we take time to reflect and remember those lives lost and suffering caused by WWII, with 2 minutes of silence at 11:00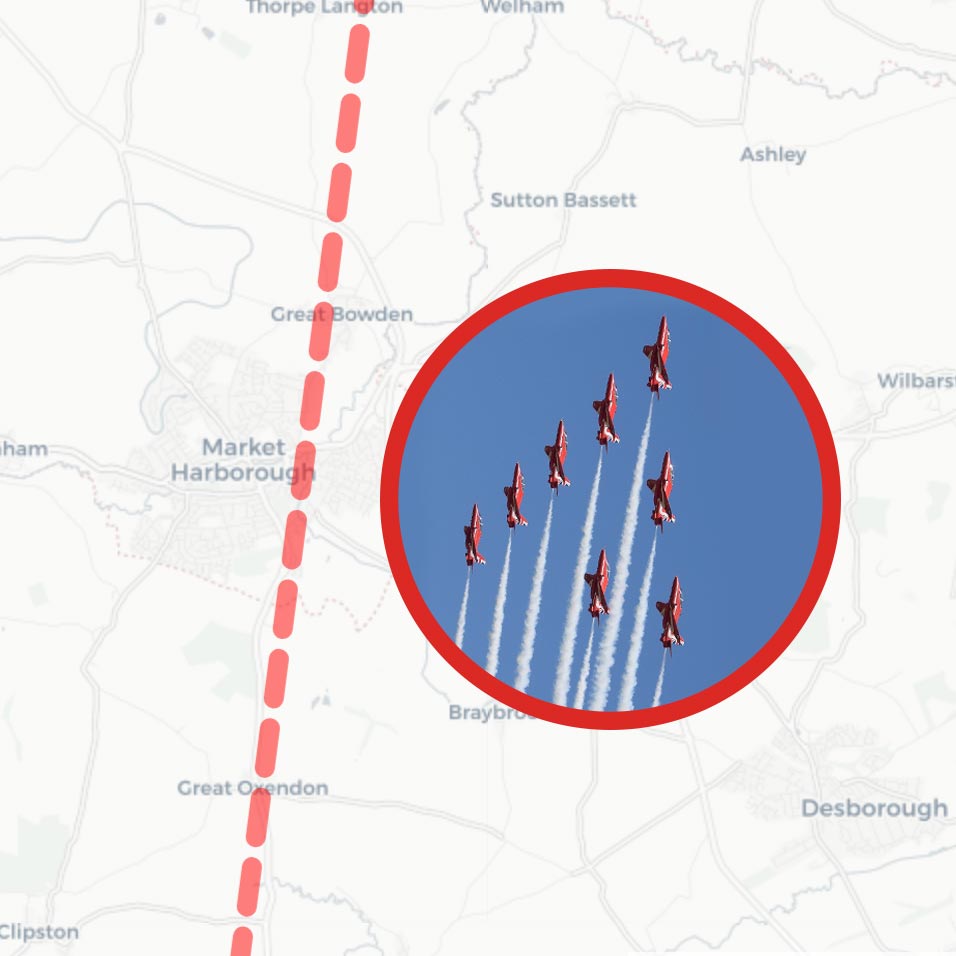 We are also in for a treat, Market Harborough is on the flight path of the Red Arrows, which is due to pass over the East of the town just after 10.22am – so don't miss them!